Instructing Solicitors shall treat all information supplied by Mr Field as confidential and shall not disclose indirectly or directly or otherwise use this information except for the purposes of the specified litigation without the prior consent of Mr Field.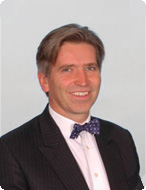 Background

Medical reports take a variable amount of time and charges are based accordingly on the complexity and length of the report.

THE PROVISION OF ALL NOTES AND X-RAYS RELATING TO THE CASE IS THE RESPONSIBILITY OF THE INSTRUCTING SOLICITOR. IT IS VITAL THAT WE HAVE COPIES OF ALL THE GP NOTES, HOSPITAL NOTES AND ALL X-RAYS AS HOWEVER INSIGNIFICANT IT MAY APPEAR, THE PAST MEDICAL HISTORY IS VITAL TO THE REPORT.

Fees

| | |
| --- | --- |
| Basic report (up to 6 pages) with examination | |
| And review of medical records | £ 500.00 |
| (each additional page thereafter) | £ 75.00 |
| Amended report | £ 200.00 |
| Clinical negligence report | £ 1,500.00 |
| Supplementary Correspondence | £ 150.00 per page or part |
| Comment on Medical Reports/Notes | £ 150.00 per page or part |
| Follow up reports from previous records | £ 500.00 |
| Report from Notes without Consultation | £ 350.00 |
| Conferences | £ 350.00 per hour or part |
| Failure of client/patient to attend Appointment | £ 150.00 per failed appointment |
| Court Attendance | £3,000.00 per day or part |
| Joint Expert Witnesses - Basic Report | £ 750.00 |
| Specialist reports (involving travelling/prisons/overseas) | £1,500.00 |
A solicitor instructing Mr Field as an Expert Witness will be the Solicitor who will be responsible for the payment of his fees. The party or parties instructing the Expert may pay any fees charged by that Expert for answering questions under Rule 35.6.

Court Attendance

A charge of £3000.00 for each day or part of the day reserved for Court Attendance will be charged if less than 48 hours' notice of cancellation is received, £1500.00 if less than 10 days' notice and £750.00 if less than 6 weeks.

Alterations

Changes of testimony or alterations requested by the Solicitor will be charged for at an hourly rate of £150.00 per hour with a minimum charge of £50.

Settlement of Accounts

Upon release of the report settlement of my fees should be made within two months of the date of the covering letter. If there is any delay in payment an interest charge will be incurred at current market rate for each week or part thereof added to which further reports and co-operation will be withheld until payment is received. For attendances at Court or Conferences, payment is to be made within 6 weeks of the Hearing or Conference. In non-Legal Aid cases, Solicitors will be personally responsible for my fees. In Legal Aid cases, Solicitors are required to obtain prior authority of the Legal Aid
Board for payment of my charges, and the Solicitors are to promptly apply to the Legal Aid Board for an interim payment to meet my charges. The amount due to Mr Field shall not be subject to taxation by the Court. Value Added Tax shall be charged and all amounts invoiced where applicable.

Mediation (Alternative Dispute Resolution (ADR))

Fee per day or part thereof £1000.00. Cancellation Fee shall be in the order of the scale of those previously quoted.

Liability

The liability of Mr Field to instructing Solicitors and/or their clients for negligence howsoever arising in respect of any loss or damage caused by an act or default of Mr Field shall be limited to the amount received by Mr Field for his services.

Attendance at Court

Attendance at Court will be in accordance only with the guidelines issued by the Law Society in "Code of Practice for Medico-Legal Reports in Personal Injury Cases" January 1995, which reads as follows:

"If the case proceeds to a hearing:

(a) The Solicitor should:
Notify the medical examiner that the case has been set down for hearing and, once the case has been entered in the Warned List, would request a list of dates when the medical examiner is unavailable to attend Court during the period of that List;
Not agree to a hearing date on one of the examiner's unavailable dates;
Ascertain the fee for attending Court and be in a position to pay that fee within 6 weeks of the Court attendance;
Where appropriate, arrange and attend a conference with Counsel and the medical examiner and other relevant experts prior to the hearing;
As soon as the hearing date is known, inform the medical examiner;
Endeavour to ensure that the medical examiner's attendance is limited to half a day.

(b) The Medical Examiner should:
(i) If required, confer with Counsel in advance of the hearing date at a place to be agreed;
(ii) Attend Court to give evidence without subpoena (provided the hearing date has not been fixed on a previously notified unavailable date); the service of a subpoena on a medical examiner should, if this agreement is observed, rarely be necessary, but it must be recognised that it is sometimes the professional duty of Solicitors to secure the attendance of a witness by subpoena;
(iii) Unforeseen clinical circumstances may mean that the medical examiner's priority is to attend to patients and not to Court. Such circumstances should be rare and the onus must be upon the medical examiner to justify this exercise of clinical judgement".